With the summer in swing, lots of people go on vacation.  We are working to be a bit more frugal. Thankfully, I have managed come up with activities that are fun and free!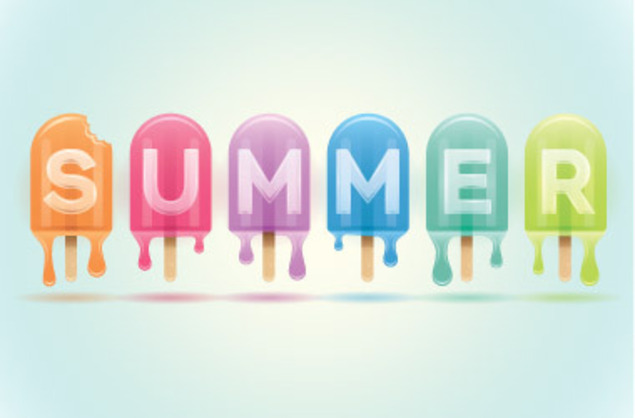 The Great Outdoors
You can find tons of great free outdoor activities.
1. Parks
Whether you live in a small town or a big city, chances are there's a free park nearby, ready for you to stop by and enjoy the afternoon.
2. Playgrounds
Swingsets and slides are great places for kids to run and play, but they're fun for adults too! Take the kids to the playground, or go after sunset with someone special and swing side-by-side.
3. Picnics
Make a couple of sandwiches, fresh fruit, and lemonade. Then pack your picnic basket, grab a blanket and enjoy dining al fresco.
4. Swimming
There are two ways to swim for free in the summer: See if local pools offer Free Swim days, or check out the beaches, lakes and swimming holes in your area.
5. Stargazing
Looking at the stars is always free, so find a cloudless night and use a star chart to identify Orion, Cassiopeia and other constellations.
Arts and Entertainment
Enjoy a little culture, free of charge.
6. Outdoor Movies
Many towns and cities have free outdoor movies in the summer. Bring a blanket and get there early to claim your spot!
7. Free Movies
Outdoor movies aren't the only way to see free flicks this summer. Free and matinees are a great option!
8. Summer Concerts
Free outdoor summer concerts, from show choirs to rock shows, are as much a part of summer as ice cream and flip-flops. Check out the schedule in your area.
9. Museum Free Days
Nearly all museums offer free admission days, so figure out when you can go for free and enjoy an afternoon spent in air-conditioned comfort.
10. Public Library
Many public libraries also host free events, lectures, movie nights and even special programs like "speed dating for book lovers!"
These options could make a great date night, or fun family time with the kids!
Get out there and enjoy your summer!
Be well…